This digital painting was inspired by environmental concept art. Striking the delicate balance between refined and almost unfinished was the overall goal. While still evoking the feeling of looking at a vast world.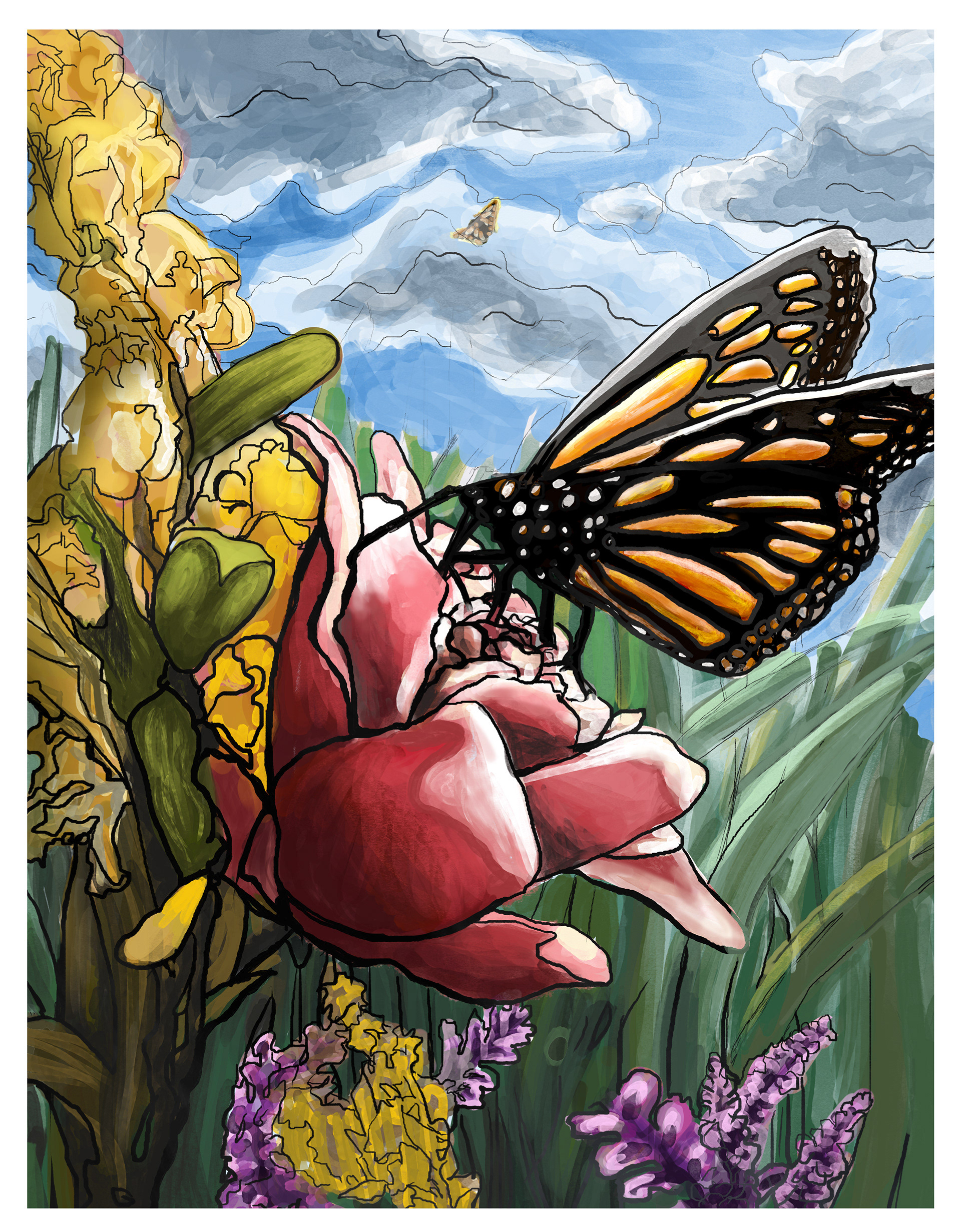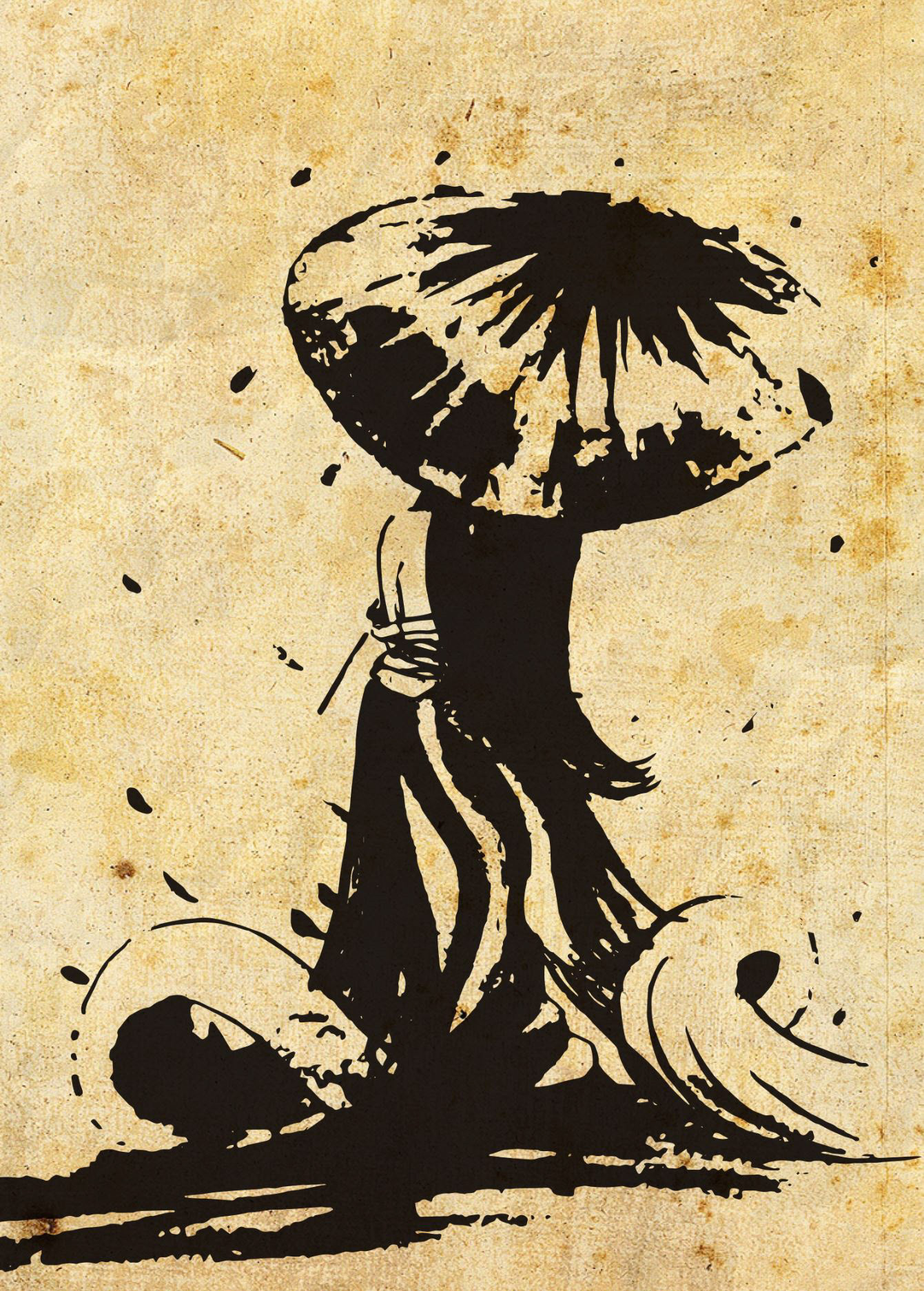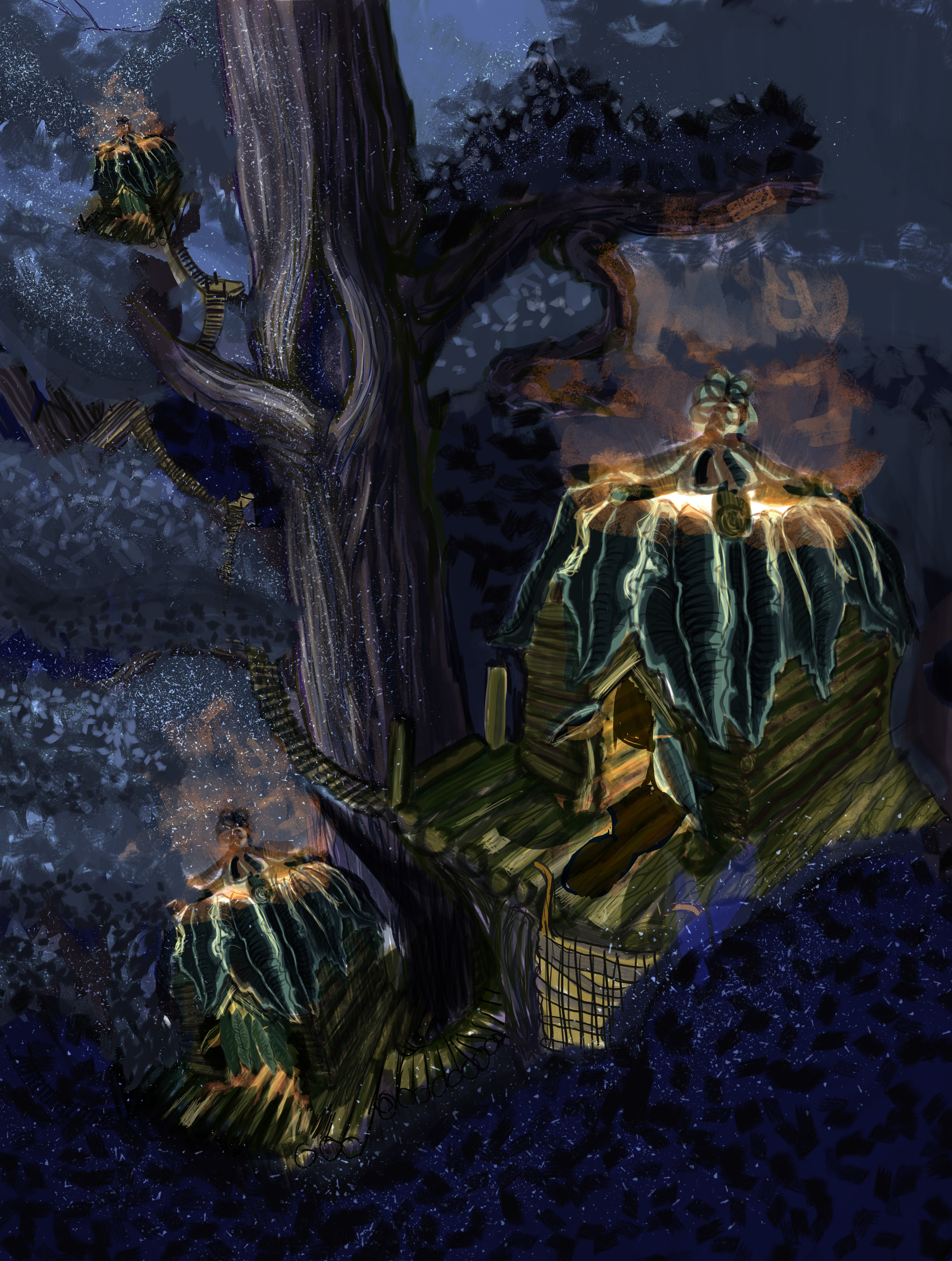 These Digital pieces created in Photoshop tried to replicate the hand-painted style of traditional art into my digital artwork. The first being as soft as watercolor or acrylic inks. While the second one depicted the simplicity of ink on stained paper, the third one, created a sizeable world using 3 point perspective.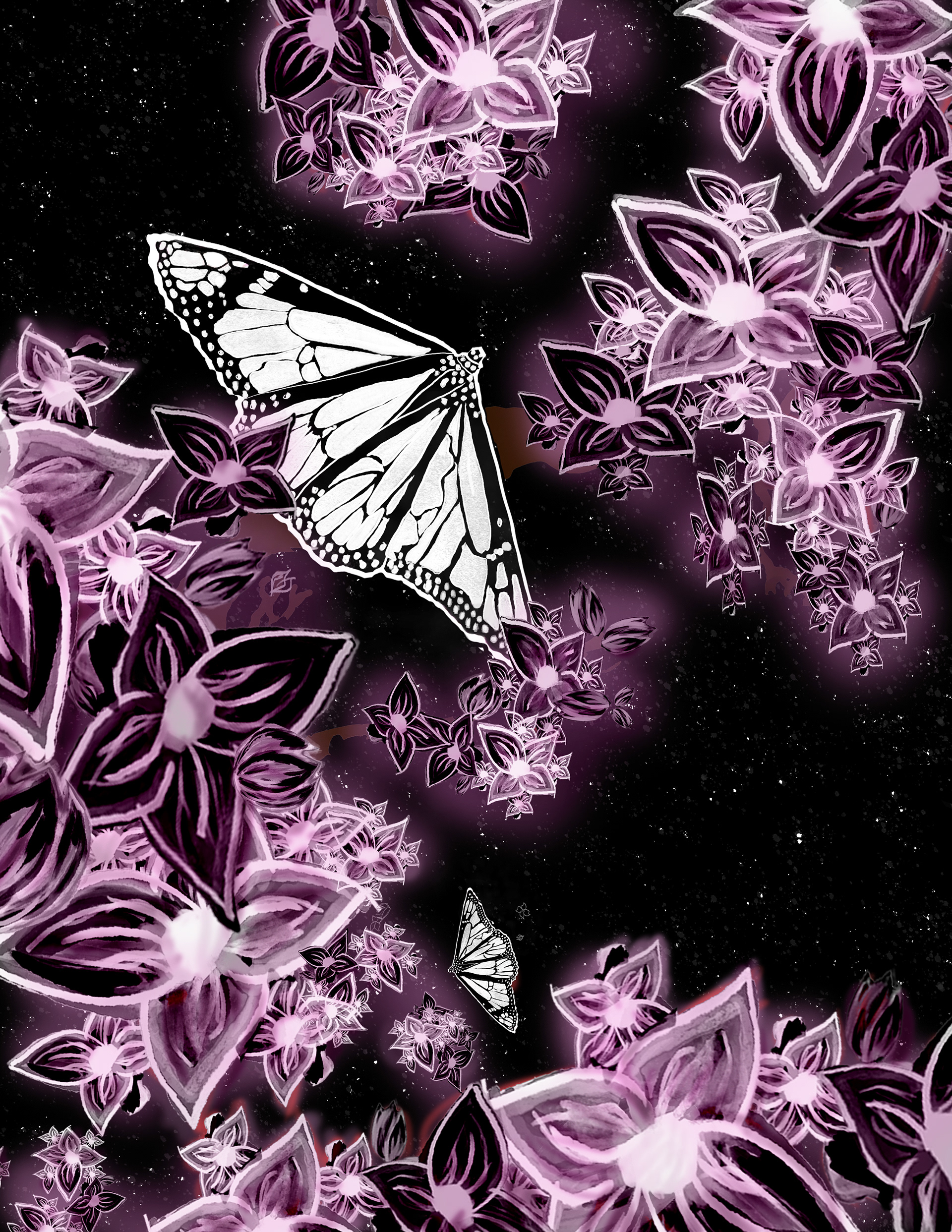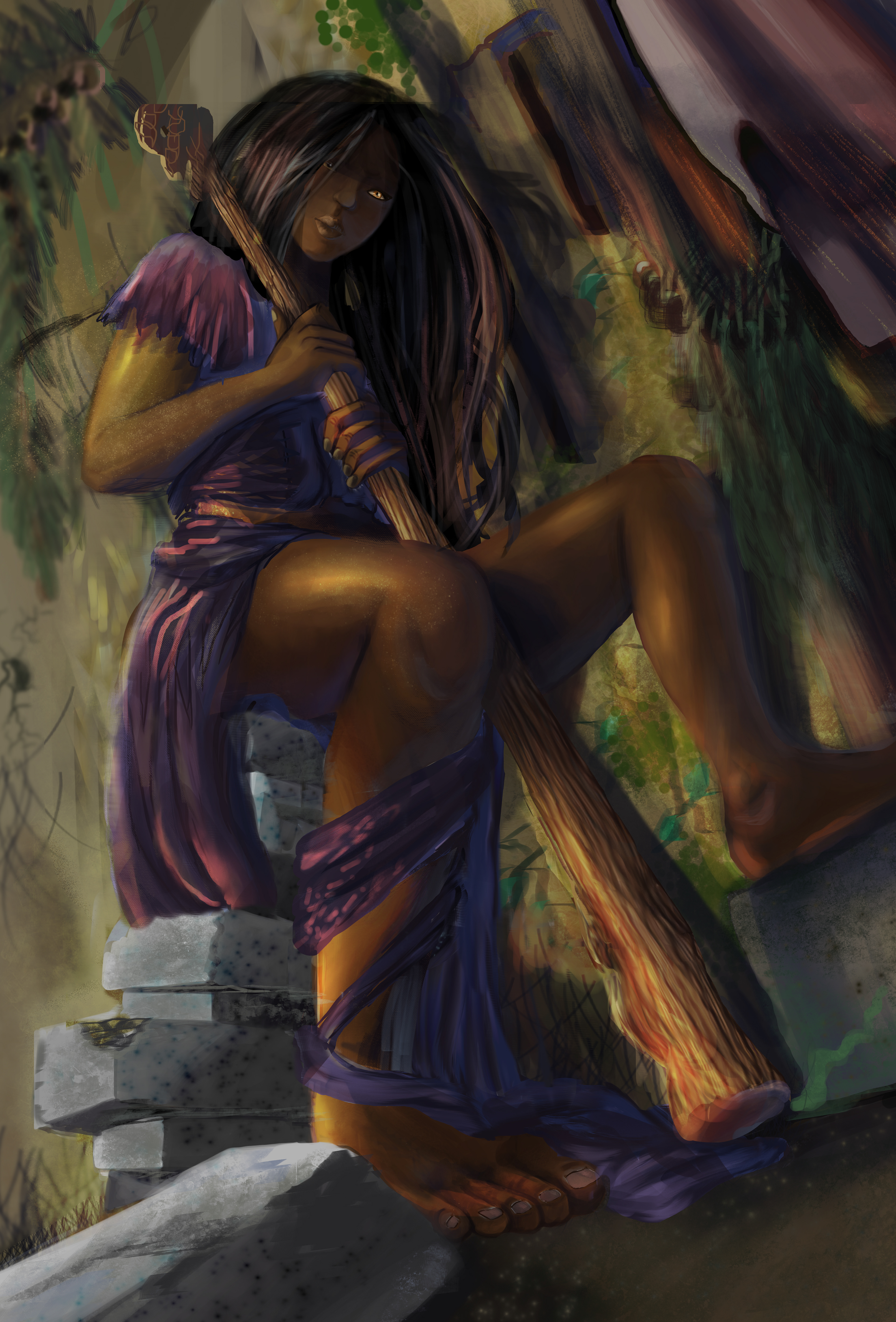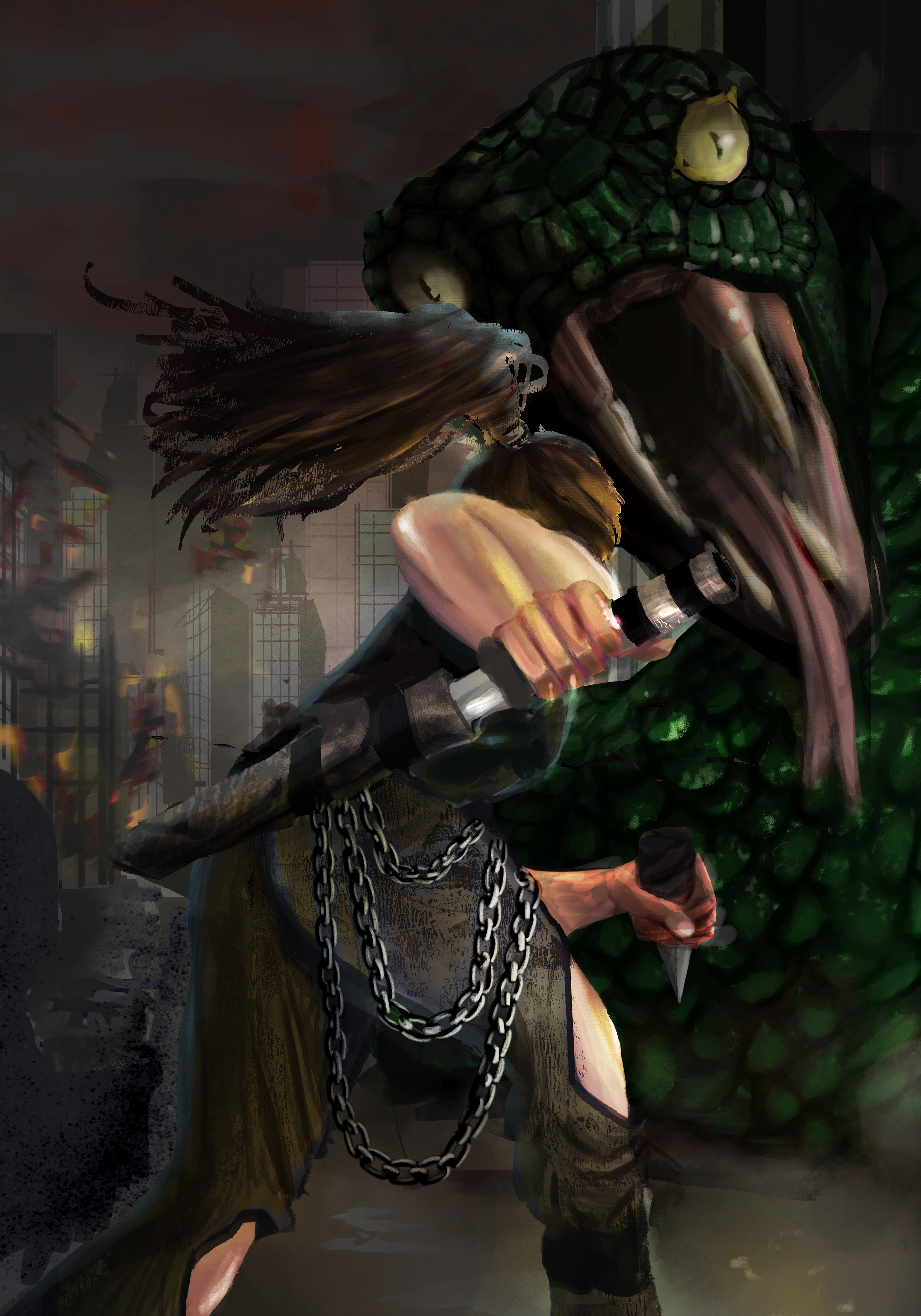 The Great Journey is about the three pieces you see here. The first is about the journey of the human soul and how many unexplored people may find it to be. The second piece is depicting the cruelty of life and how each person has their own story to tell. Finally, the third one depicts the fight for one's life and how it may seem impossible, but until you try, you will never honestly know. 

​​​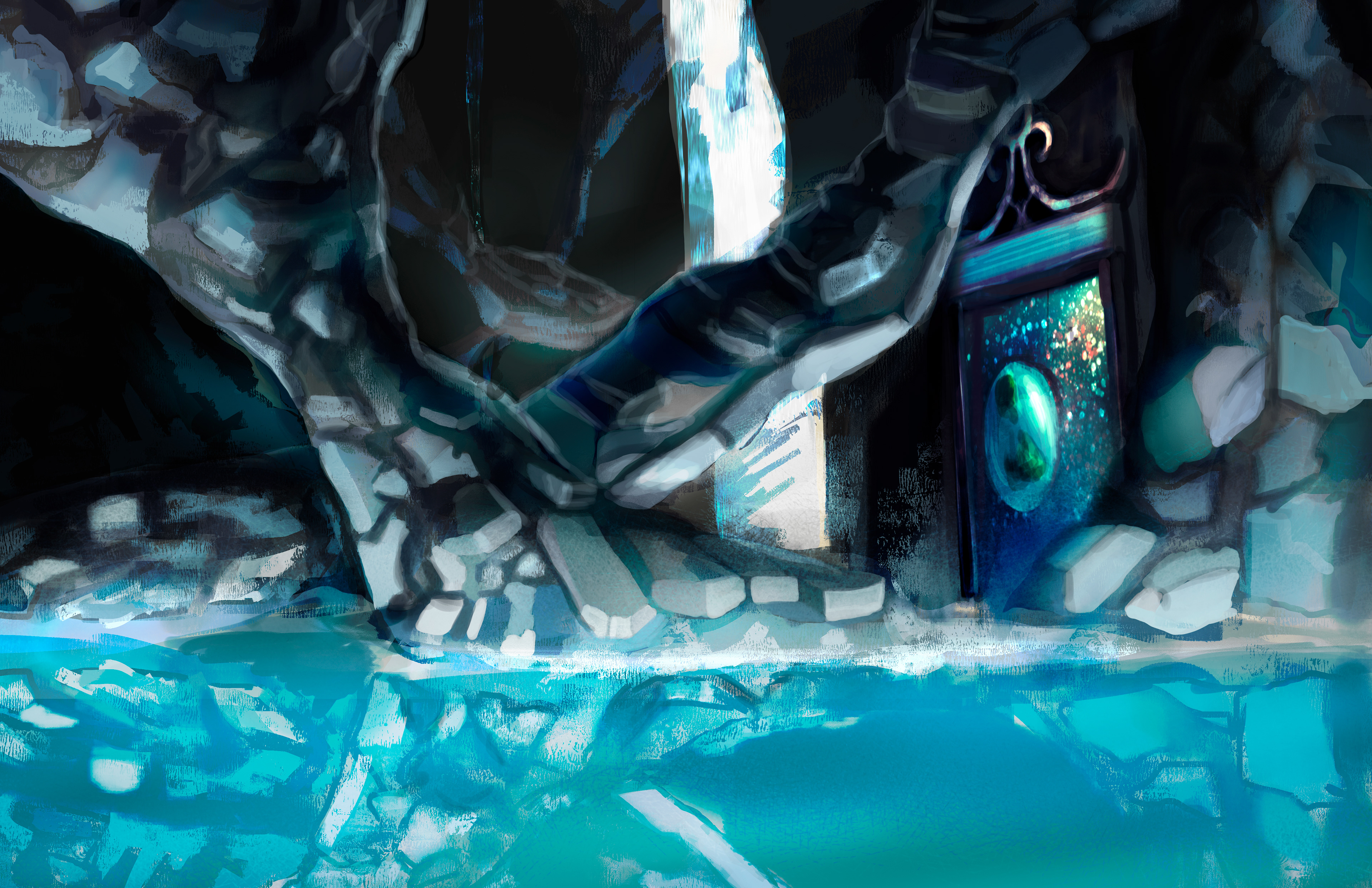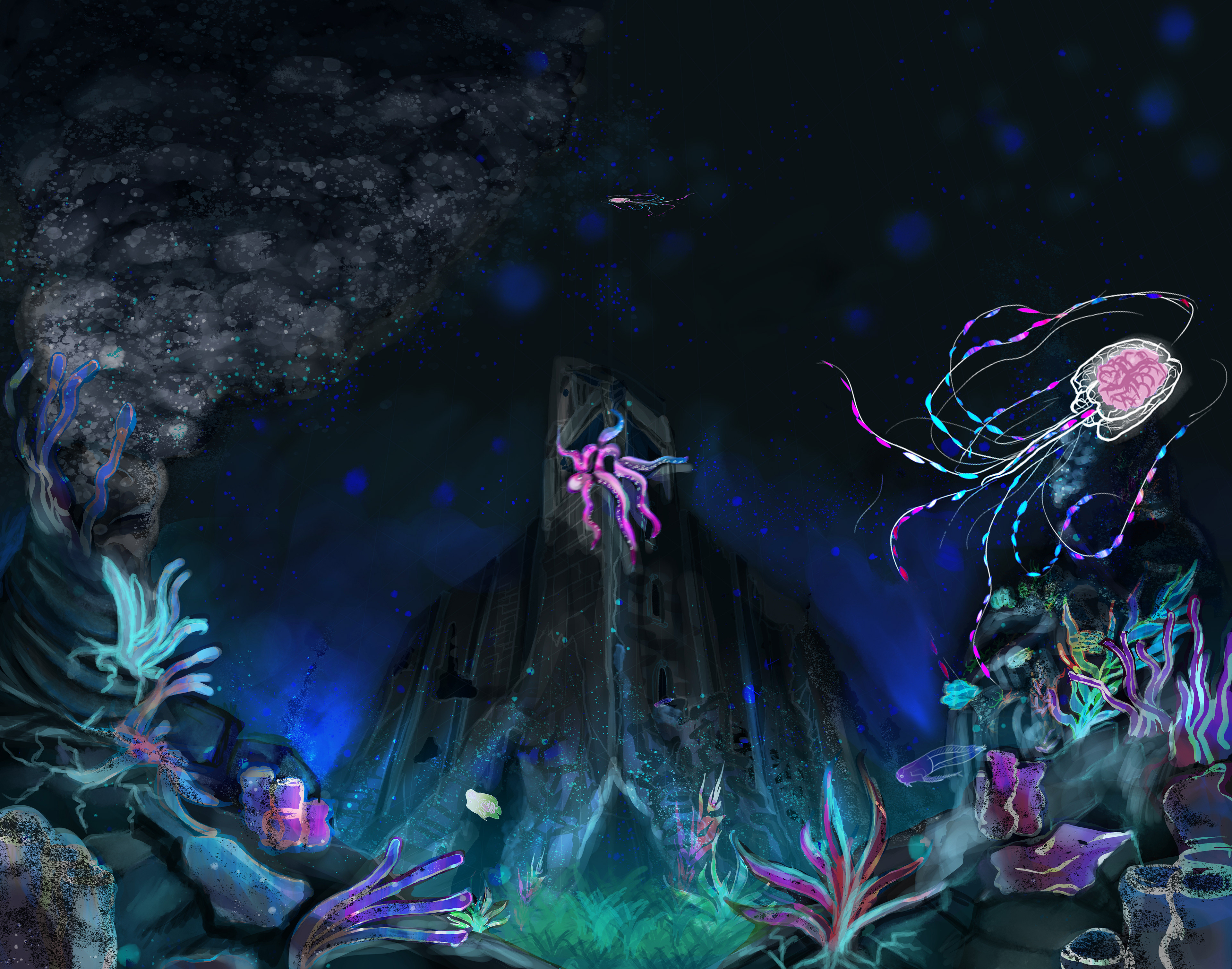 These pieces are connecting the worlds that we, as people, don't know about as one. I was going for a Syfy depiction of a gate. Each gate brings you to a new place, and each new site brings forth possible experiences.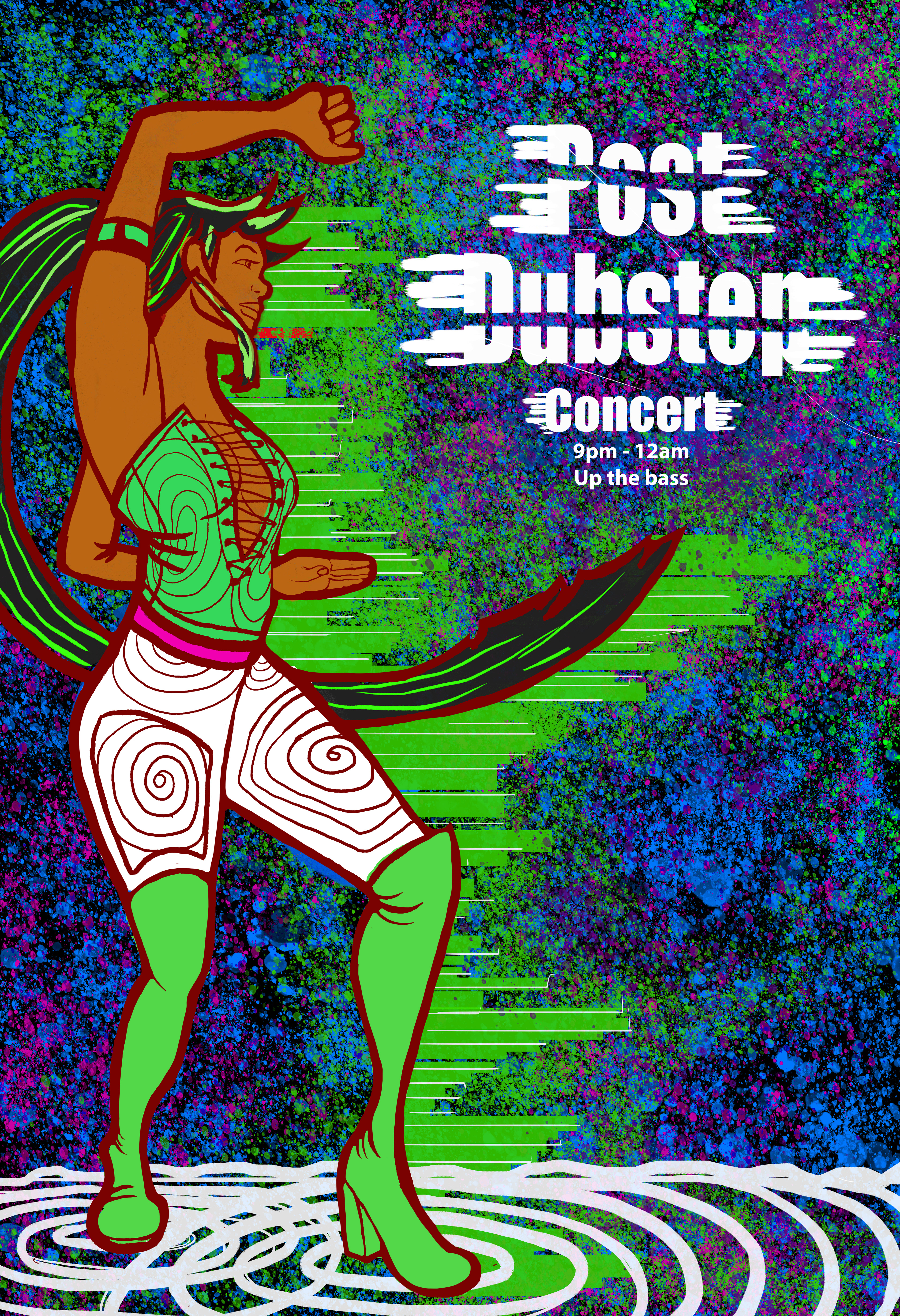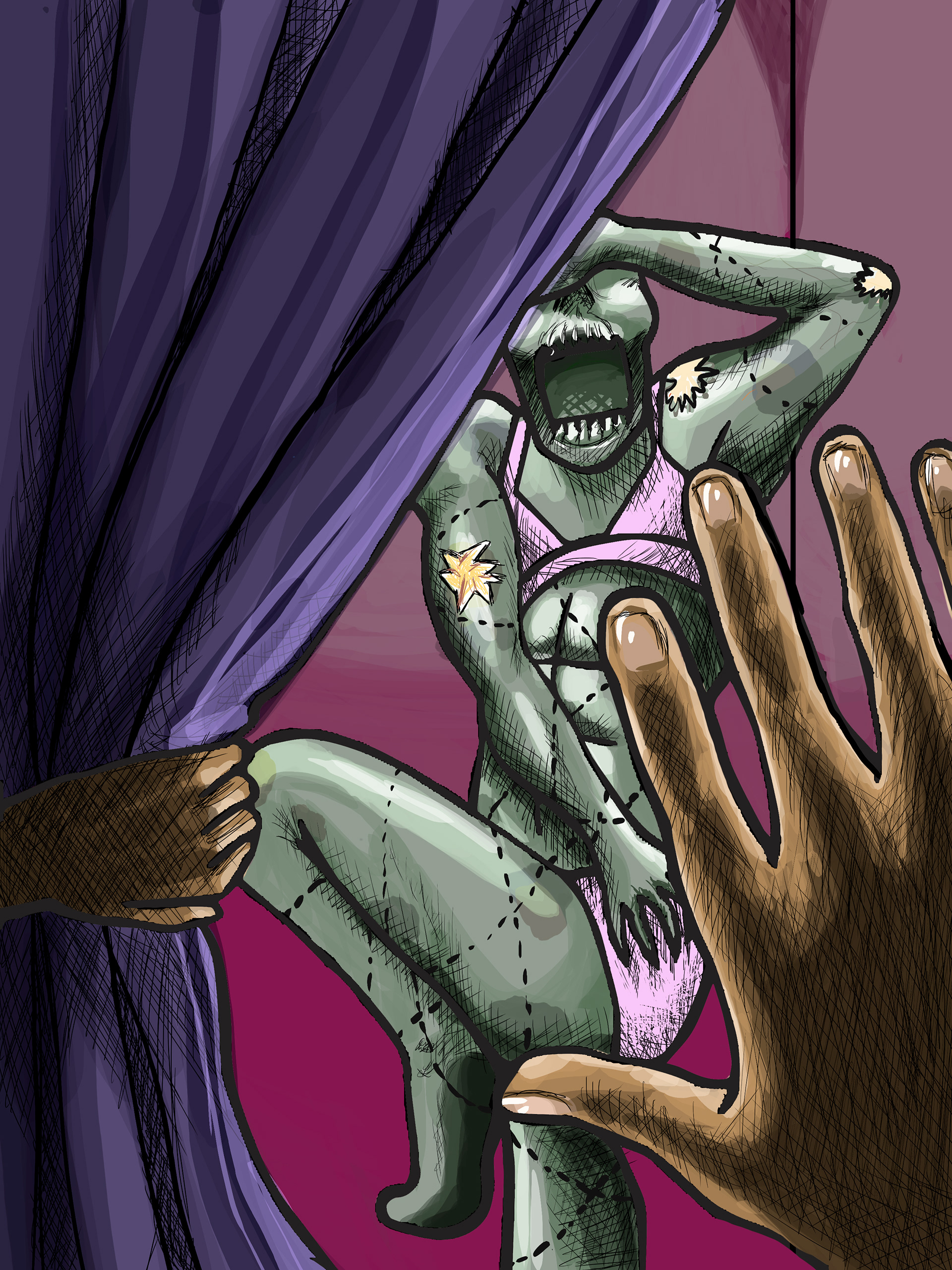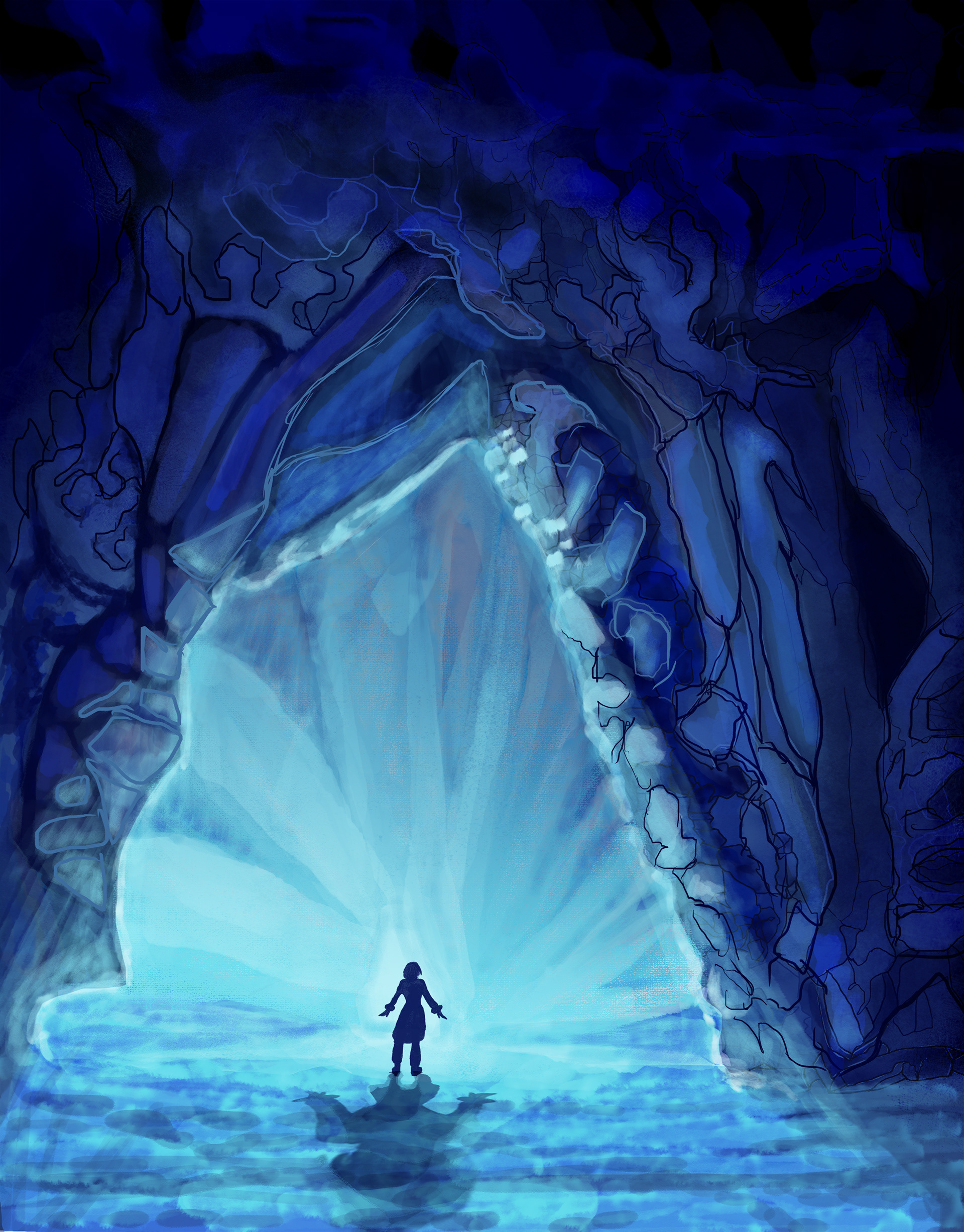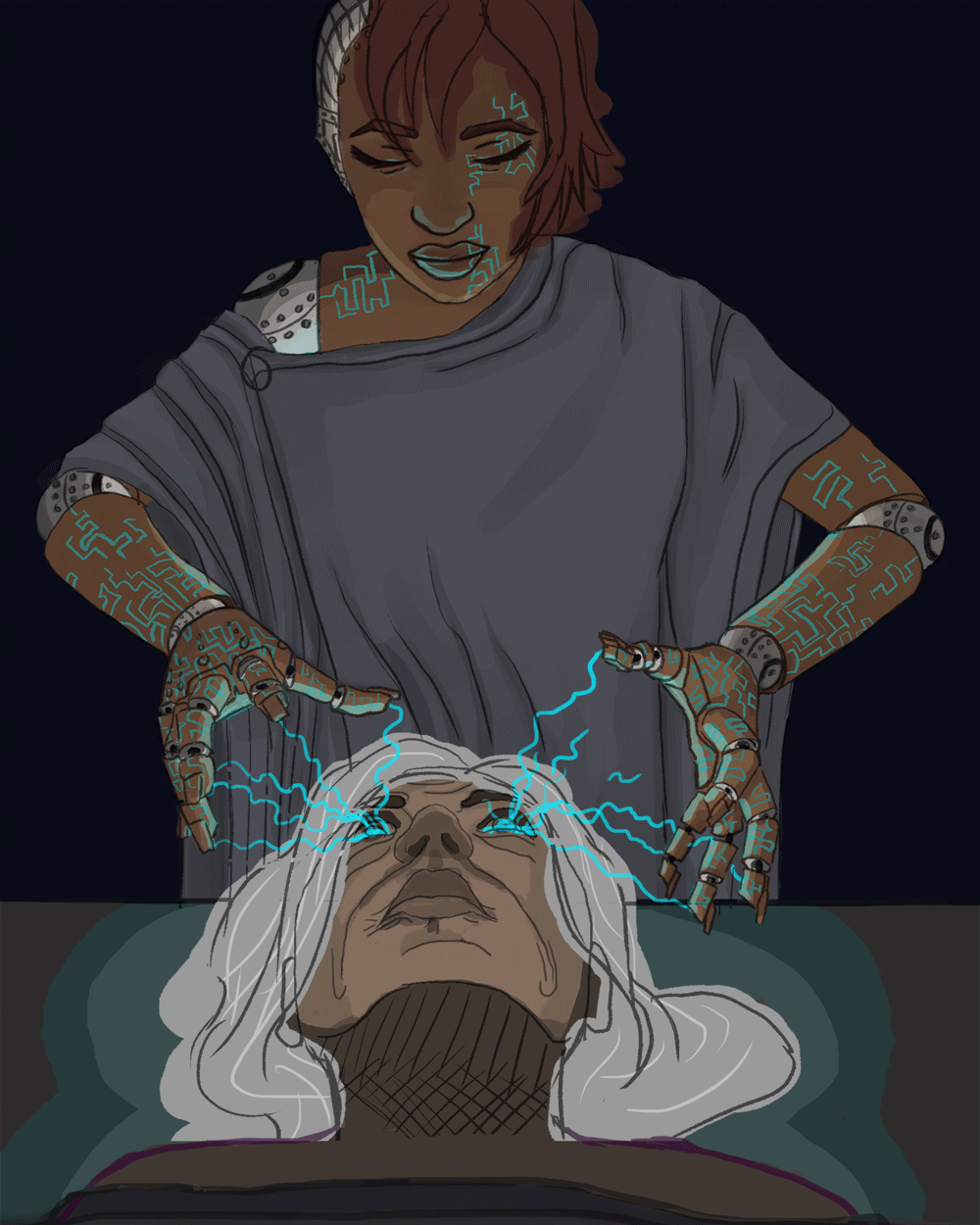 My editorial pieces help portray a feeling from an article or just a simple saying. I let the pictures do the talking while making each one eye-catching to the readers. The last piece, in particular, is different from the rest as I animated it using Photoshop to create an eerie unease.
​​​​​​​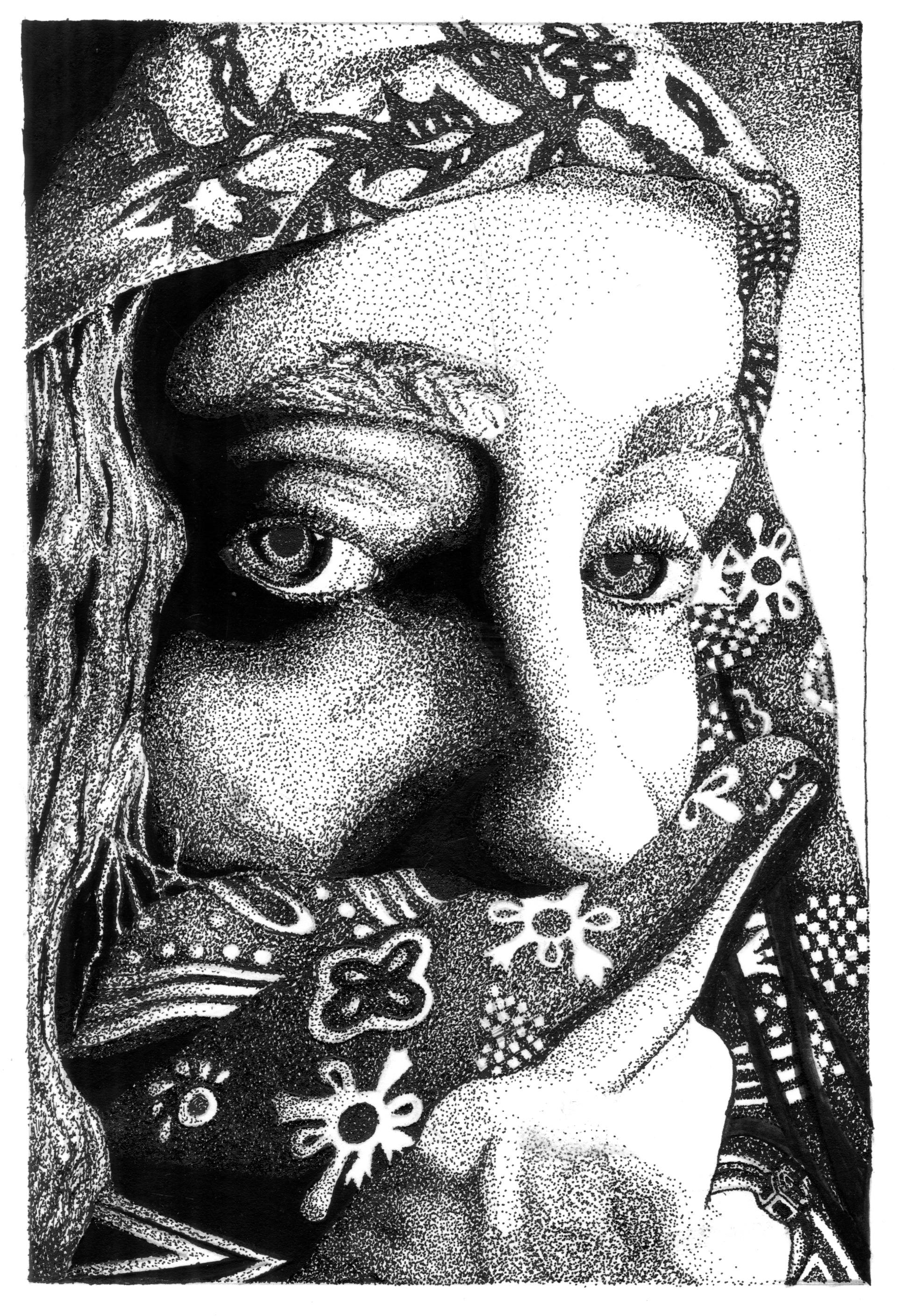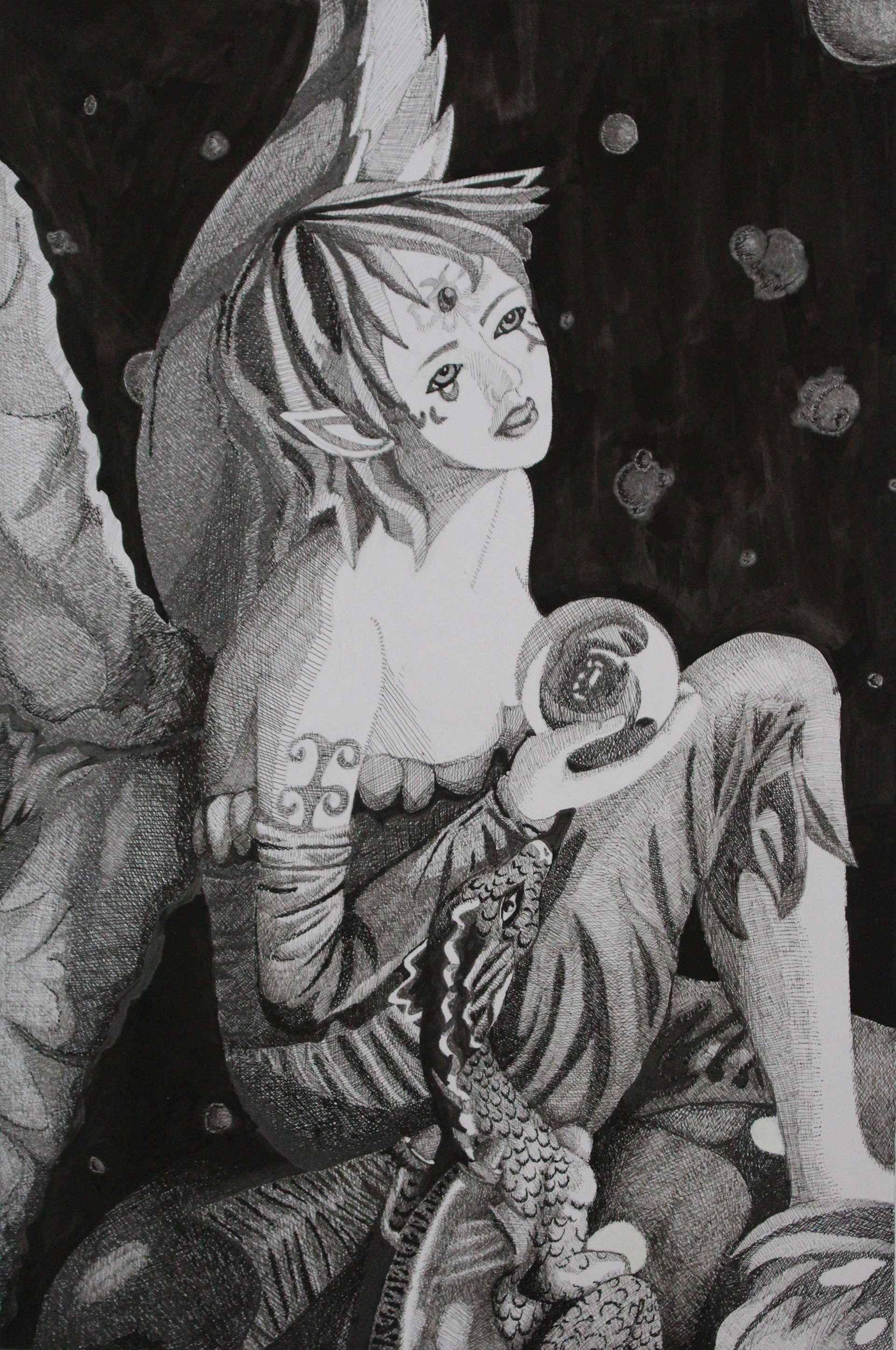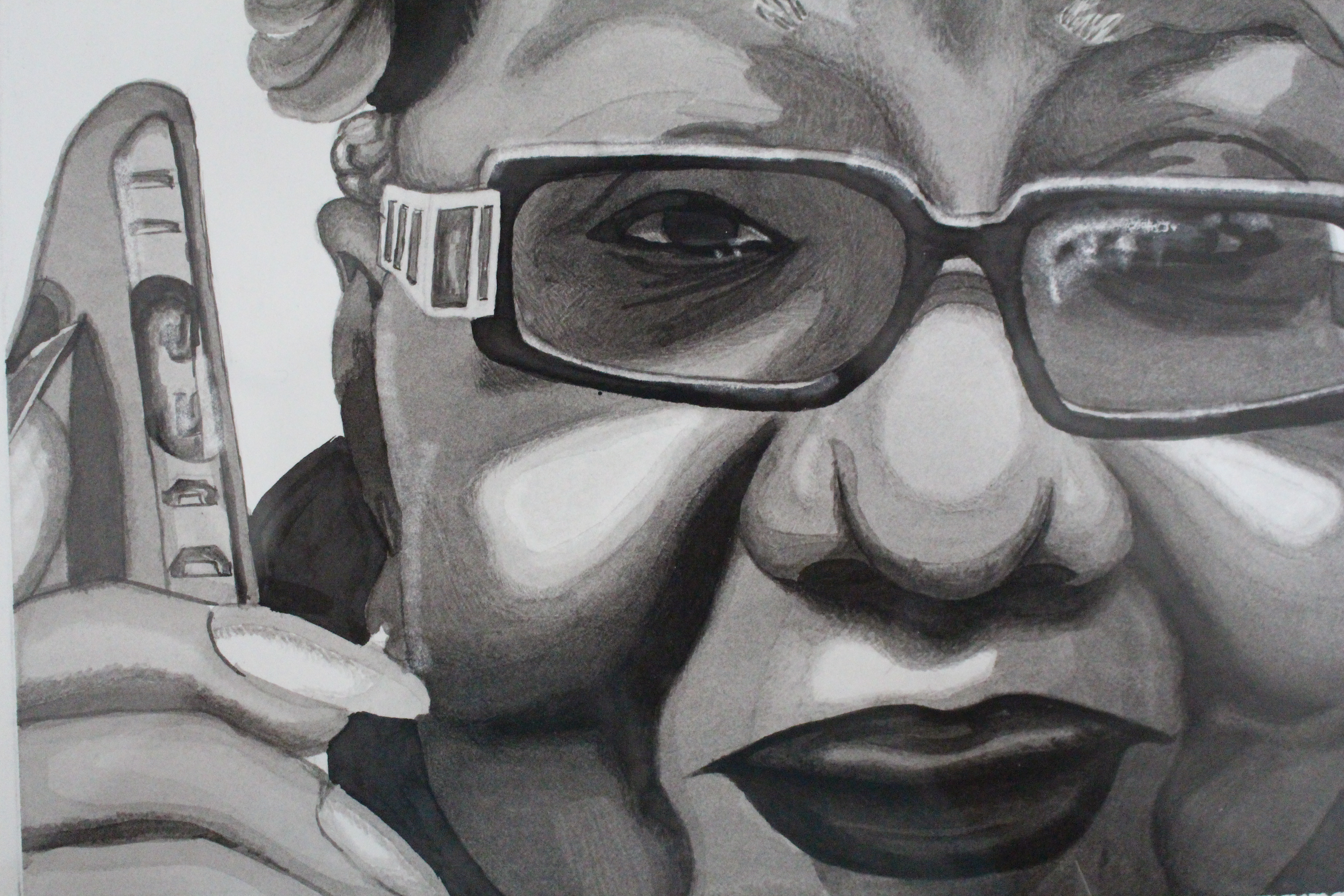 All of the pieces here created using FW acrylic ink. The veiled girl is produced through stippling (a method were multiple dots compose a form). While the young fairy piece is designed using the crosshatching technique (were many overlapping lines define a shape). The third is a depiction of my grandmother; here, I learned how to blend inks. Finally, I created a multi-colored illustration was I swapped the tongue for a tomato evoking a sense of suffocation.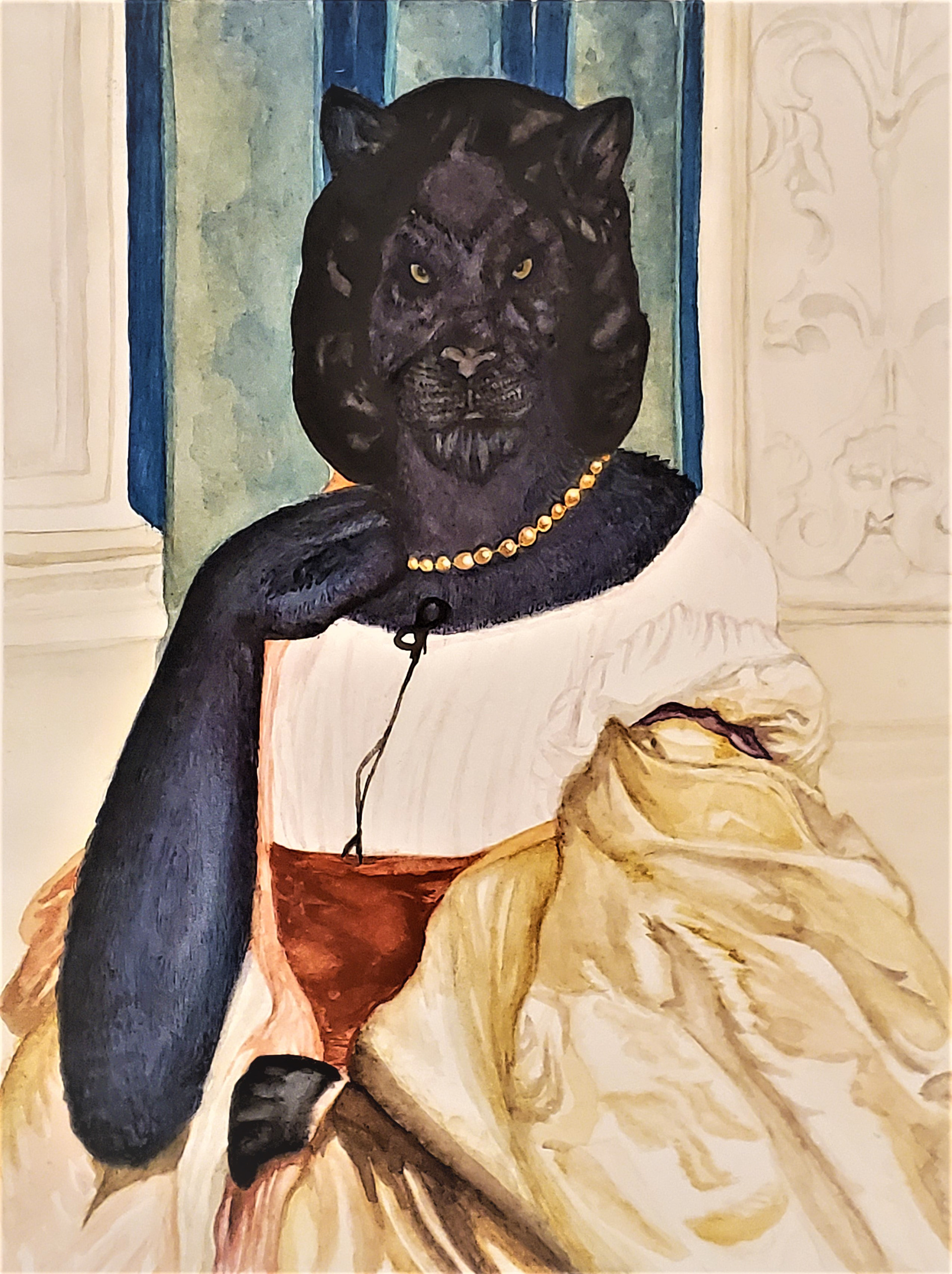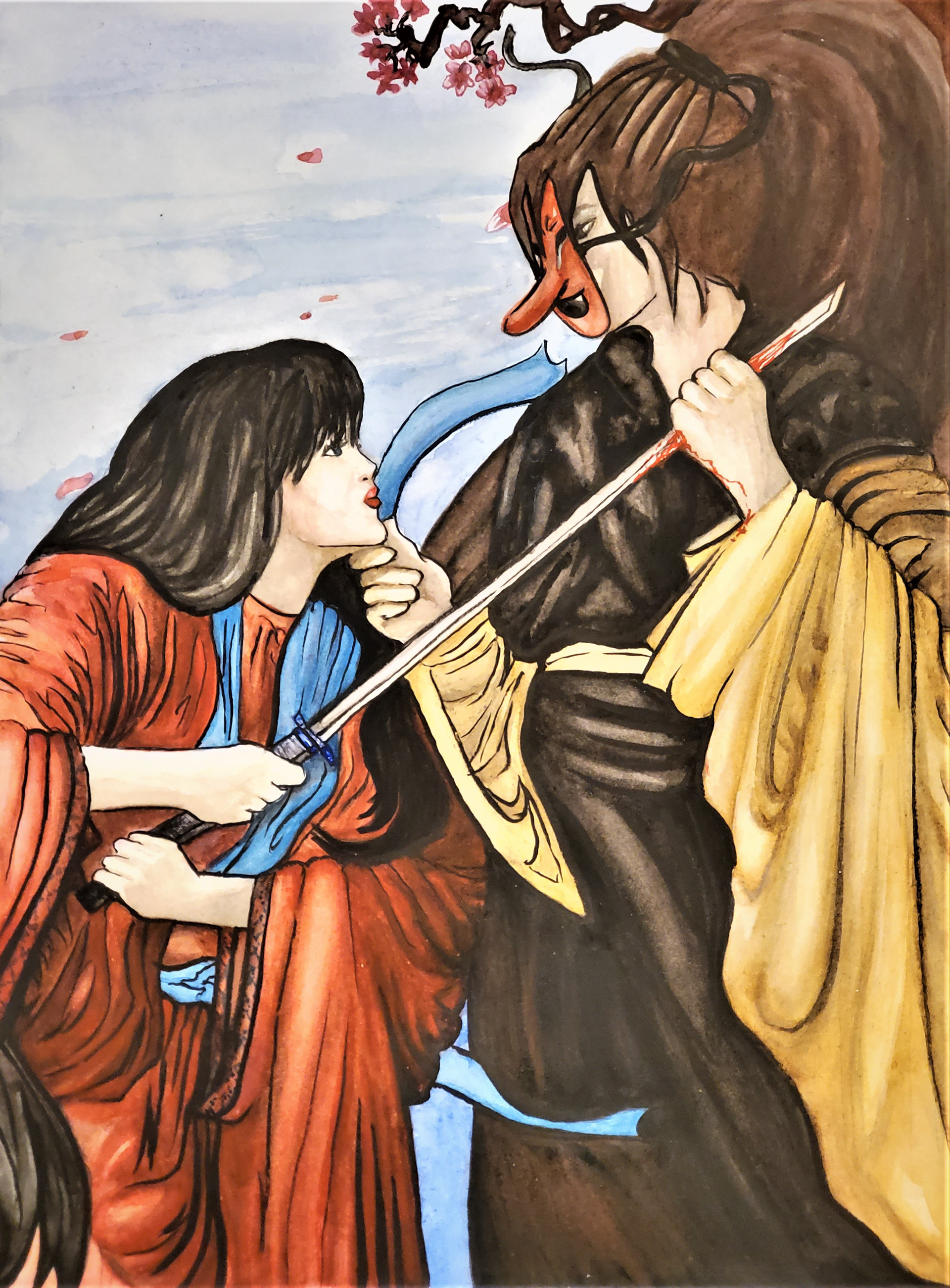 Water Color Illustrations
Watercolors are much like acrylic inks; they are more lenient with an artist. All of these pieces were created using watercolor. The first one was about finding texture and cloth, which was smooth versus rough. The second one was a depiction from a scene of a play were two lovers come together to challenge one another. The third is about the artist's mind, and mine is that of opposing sides. I created my guide in life as I saw her in my mind. Finally, it is a piece designed to look like an animal while being composed of lots of fruits and vegetables.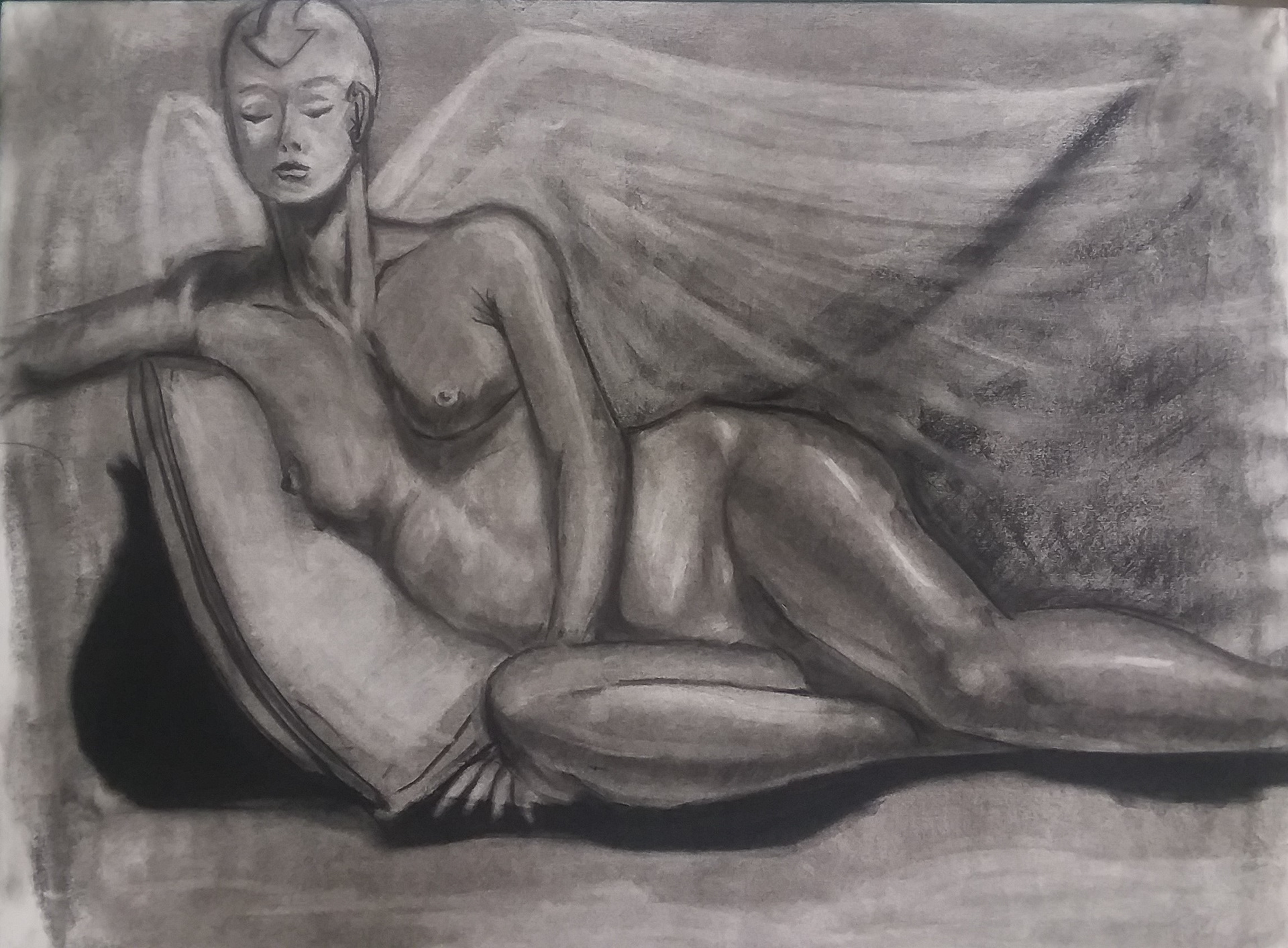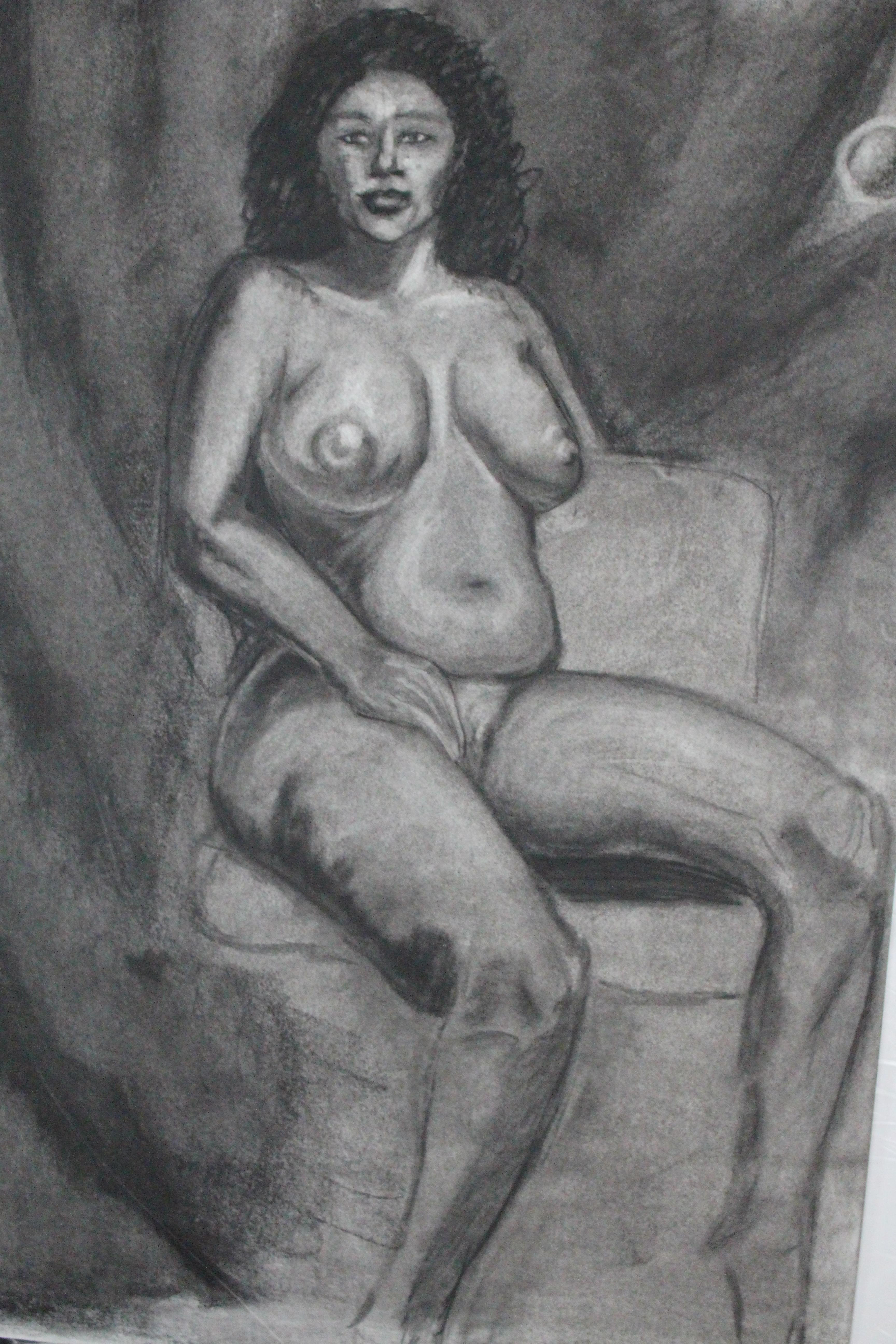 All of the pieces seen here are life drawings. While drawing each one, I added my creative style to them. All of them were drawn when looking at a live model in class while being timed. We used vine charcoal to create the forms on newsprint paper and refined the piece if there was still time.